Updated autumn menu
24.09.2019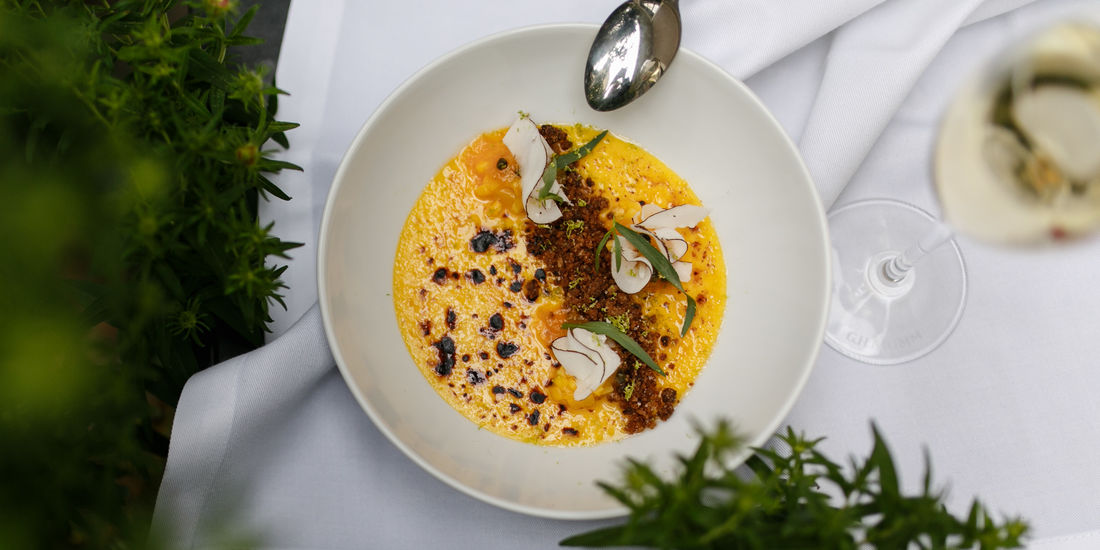 We are pleased to invite you to the updated menu at DOM N10!
We have supplemented it with autumn dishes which will keep you in a good mood and warm up with unusual combinations.
We marinate with herbs, stew and serve duck legs with braised in whine red cabbage and mashed potatoes with Cajun cracklings. We pour baked zander with cream and fish sauce with turmeric and serve it with mashed potato with nutmeg accent. We serve slim pork schnitzel in crispy Japanese coating with egg and bread crumbs with basil and anchovies.
Especially for the autumn season, our chef George Sharuev has developed a new Romano salad with truffle ponzu, parmesan cheese and a mix of nuts. You can order it in two versions: with poached shrimps or baked beef roast.
The favorite accompaniment to the updated menu will be porcini mushrooms marinated following the traditional homemade recipe.
Our regular guests will have an unexpectedly enjoyable encounter, as we have brought back to the menu your favorite kharcho soup, Olivier salad with bacon, chicken breast and summer peas.
And for dessert, we will surprise you with burnt cream made of mango and passion fruit. We bake it until sugar crust and garnish with gingersnap crumbs, mango tartare and coconut slices.
10, Spaska Str.