Gift certificate
15.01.2019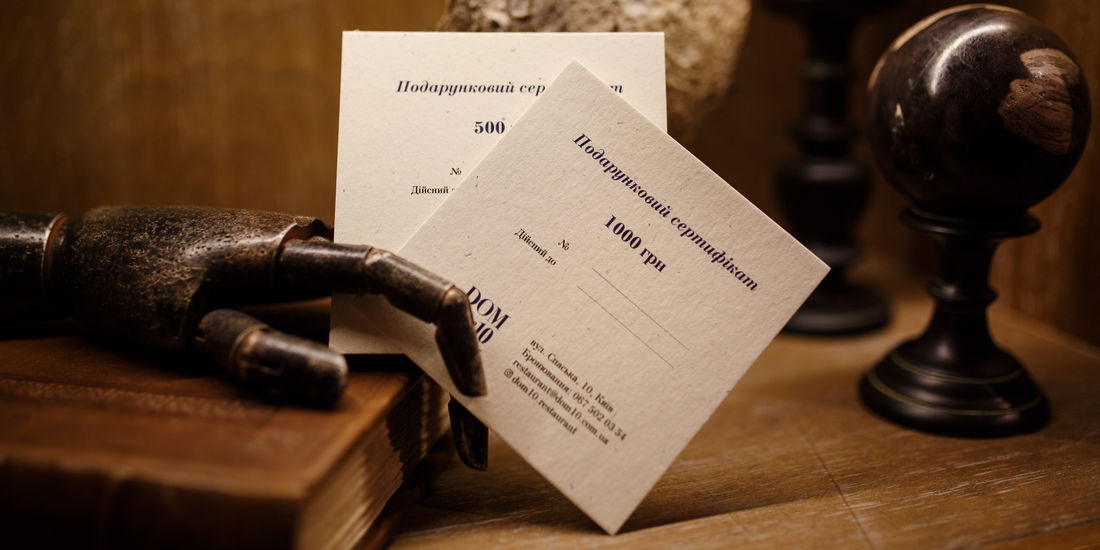 The most important thing you can give to the nearest and dearest is love. And we will help you with that because lunches and dinners at DOM #10 are intended for happy moments!
One of the most magical moments of the holidays is time when gifts are unwrapped and genuine joy shines in the eyes of the loved ones.
We have hidden one of the reasons to smile in a small envelope with the lettering DOM #10. These are our gift certificates to the restaurant for UAH 500 or 1,000 (or higher nominal value at your request).
They will be an invitation to choose favorite dishes and desserts, order a special wine and make a secret wish in the fabulous atmosphere of the old house that is sure to come true.
To purchase a gift certificate, call 067 502 03 54.
Or visit us at 10, Spaska Str.