A new restaurant in a house with a 200-year history: DOM №10 has opened in Podil
22.01.2019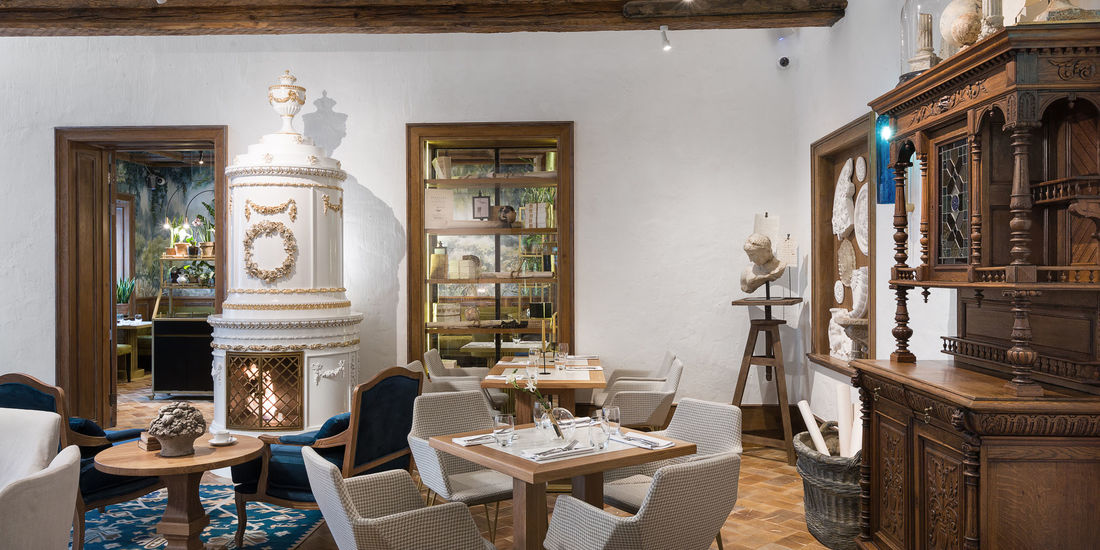 On December 2018, we opened the doors to the guests of the new restaurant DOM №10 on 10 Spaska Str. The center of its idea was the building of the 19th century and the history of the family of a sculptor who lived there.
We were lucky to open a restaurant in the house with a storied history. We carefully renovated it and at the same time tried to keep as many original details as possible. Under the roof of the house the bicentennial wooden beams are in a fine state of preservation. We managed to restore, strengthen them and at the same time preserve traces of different epochs. Thus, on the bottom surface there are prints of rafters, which once supported the beams.
The floor made following a rare technology is noticeably distinguished in the interior. Masters collected it from oak saw-cuts and added a bit of history. The floor is covered with light cracks, and the whitish cover looks like it is imbued with materials of sculptures created in this house.
DOM №10 concept reveals the history of the house at a time when the sculptor lived there with his family. They were intelligent and hospitable people. They traveled all over the world and collected recipes from different countries, and on returning home they invited guests, treated them with new dishes and good wine.
At that particular time, the house was equipped with workshops where the sculptor worked, a greenhouse where his wife, an artist, liked to take care of flowers, a library and a spacious living room. We saved this zoning in the restaurant.
In the menu of DOM №10 we have collected dishes from several countries of the world prepared in an author's style defined them as a comfort food, a menu for emotional comfort.
Our special pride is the enoteсa of more than 400 items. We prepared a collection from different countries of the world so that for each dish of our menu and for every mood the guests could choose a decent wine.
10, Spaska Str. Kyiv
Reservations 0 67 502 03 54