Summer menu with G.H. Mumm Champagne
19.06.2019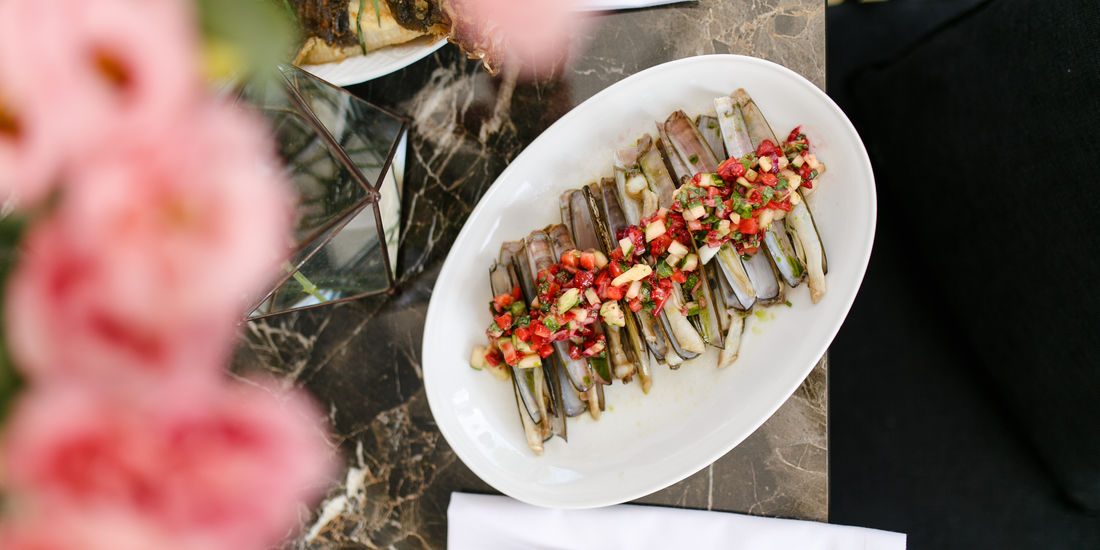 Champagne of the famous brand, cocktails and delicious dishes matching them.
We would like to invite you to try the champagne of G.H. Mumm Champagne, a legendary French Maison founded in 1827.
Together with Maison Mumm, we have prepared a special summer menu with drinks of Mumm Cordon Rouge Brut and Mumm Brut Rose brand and cocktails based on them: currant Mumm Kir Royal, strawberry Mumm Rossini, tropical Mumm Passion Fruit & Orange and other rich flavors.
All drinks on the summer menu are available to our guests at an exclusive price.
George Sharuev, our chef, has prepared for champagne and cocktails a light summer menu, each of whose dishes is intended to emphasize the taste of French champagne.
We serve Razor shells with avocado, strawberry and cucumber tartar. Fresh sea flounder is baked with flavoring herbs and served with a delicate sauce and capers. We cook homemade clam pasta with sage in white wine. And for the dessert we will surprise you with gelato of own making based on champagne with peach, cold strawberries and ground pistachio.

You can find more dishes and drinks in our menu.