Easter basket
09.04.2019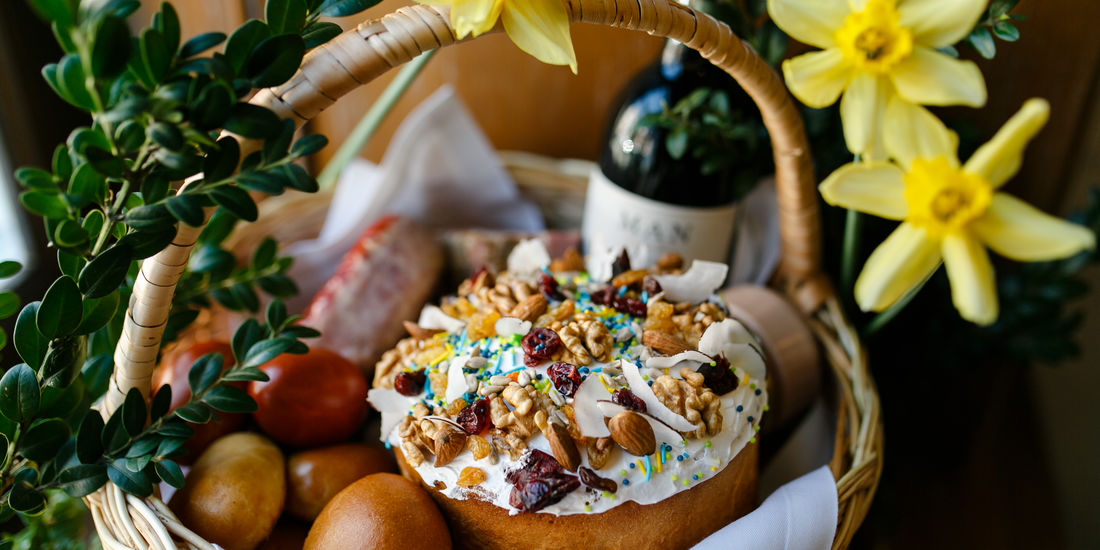 We have prepared a special offer for the guests for a bright family holiday: a basket with everything for a festive all-in-the-family lunch without excessive effort. All delicacies are cooked following favorite home-style recipes.
Easter offer
Traditional Ester cake 1 piece 300 g
Homemade sausage with spices 500 g
Oven-baked ham 500 g
Mixed pyrizhky (pasties) 6 pieces
Tender chicken liver paste 120 g
Hard boiled home-style Easter egg 6 pcs
MAN Cabernet Sauvignon (RSA) 1 bottle
The price is UAH 1,900.
We recommend ordering a basket in advance: we accept pre-orders by 23 April. You can pick up a basket at any convenient day on the eve of the holiday.
Telephone for orders 067 502 03 54