DOM №10. The Story.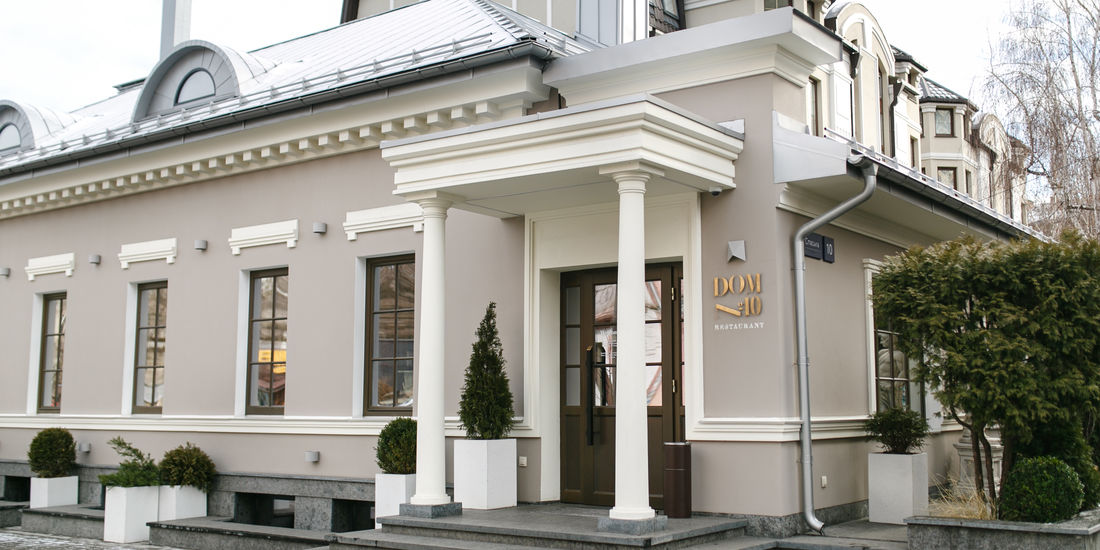 Podil is the heart of Kyiv shrouded with magic. With every step, the stories of the past revive here which tend to be learned. Such as the story of house №10 on Spaska street.
House №10 is almost two centuries old. At one time, a sculptor with his family settled down there. The ancient oak floor still preserves in its fractures the memory of those times, the gypsum powder, books on art in the library wait for readers and the utensils glance in the antique buffet ... Look and you will surely see the sun stealing into the wing in the morning while the dining room was filled with laughter, clinking of glassware and flavor of hot buns with cherries. This is the place where in the workshop below, after breakfast, the creative work was humming and in the evening guests arrived attracted by the hospitality of the hosts, their love for delicious dishes and the special beauty of Podil.
The careful attitude to the history of its own city protects its soul. We recreated the atmosphere of the old Podil house-workshop and at the same time filled it with our creative energy. House №10 revived in the open air right before our very eyes. Its interior, as a multi-layered painting, has shone with the depth of a combination of modern and authentic age details.
New forms of laconic modern furniture has reflected in vintage mirrors, fire has blazed up in the white furnace and living plants have stretched out branches to the centennial beams on ceiling.
At DOM №10 restaurant, we create a new story of Podil being inspired by its legacy. Everyday in the morning, we buy aromatic herbs and seasonal vegetables at Zhytniy Market, the same as the inhabitants of this house once did. We meticulously deliberate the menu, argue, work on details to surprise those who will visit us today. We travel a lot, but most of all we like to accept the guests who, like us, are attracted by the enchanted warm light of the old house on Podil.
Our cuisine.
Our cuisine is a story about a home wherever it may be, in Kyiv or in the rest of the world. The place where your loved ones are waiting to see you. The place where there is no boring food, but there is you favorite. About a home where they cook so that you forget about a diet and order another portion. And do not hesitate to invite to DOM №10 your family and friends, vegans and meat-eaters, travelers and stay-at-homers for risotto with porcini mushrooms and pyrizhky stuffed with cabbage, ravioli stuffed with spinach and baked duck, varenyky and medovyk (honey cake) with truffle cream. Because nowhere else cooking is done like at home.

*DOM (home in English)